Green Blog
News about our community as it relates to the environment
Season of sustainability: How to dispose of special holiday waste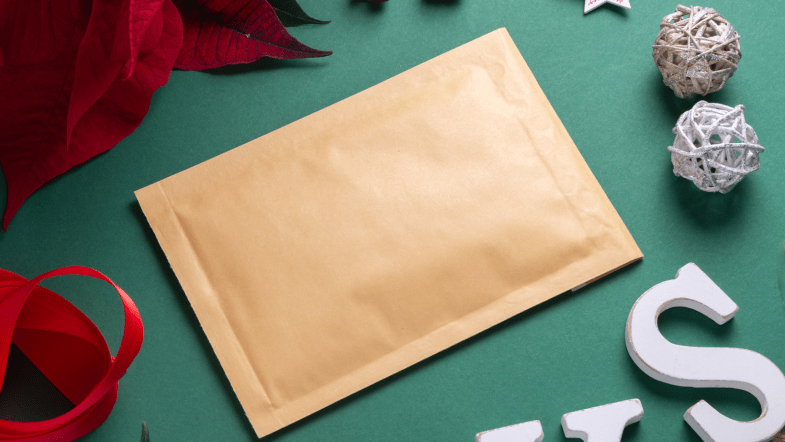 Embrace green and keep the holidays clean by learning how to manage holiday waste!
Battery Disposal
When batteries are improperly stored and/or disposed of they can cause serious harm. Batteries that end up in household garbage or inside of recycling carts can explode and pose a significant fire risk.
Luckily, there are now several safe Battery Drop-Off sites throughout Clark County! These convenient locations accept a variety of batteries from Clark County households, including cell phones and rechargeable batteries, which often pose the biggest safety risk when improperly disposed of. Please limit to 10 batteries per person per day, and larger quantities should be taken to a county household hazardous waste facility for proper disposal. To search for battery drop-off locations, and for more information about the types of batteries accepted, visit our website clark.wa.gov/hhw or download the RecycleRight app.
Block Foam
Never place block foam in your curbside recycling cart. During the transportation and sorting process the foam easily breaks apart and contaminates the recycling system.
If you have block foam that you need to dispose of, check out these options:
Drop off foam

for recycling

at

Earth Friendly Recycling

in Vancouver, WA

.

Become a member of a

subscription

specialty recycling

service

:

RecyclePlus

or

Ridwell

, which is for households located in

limited-service

areas. Subscription services collect foam and other select items at the doorstep for recycling.

Place block foam in your garbage cart.
Air Pillows and Bubble Wrap
It's common to see items such as bubble wrap, air pillows, bubble mailers and plastic packaging delivered year-round to our doorstep. Despite being labeled with recycling symbols, these items should go in the garbage if they're not dropped off at a local retailer for special recycling (try searching for "plastic packaging" disposal information available on the Recycling A-Z Directory or the RecycleRight app).
Bubble mailers, air pillows and other plastic film packaging cannot be placed in your curbside recycling cart and should be placed in the garbage cart. Learn more about disposal.
String Lights
Holiday string lights should never be placed in your curbside recycling cart. When these items end up at the transfer station in a recycling load, string lights quickly become a "tangler" in our system. They get stuck on the sorting line and cause the machinery to jam, resulting in costly repairs.
Please place string lights in the garbage can or take them to a specialty recycler such as Earth Friendly Recycling.
Search "holiday lights" on the Recycling A-Z Directory or use the RecycleRight app.
Electronics
If you are upgrading electronics this holiday season, make sure that your old electronics are properly disposed of. Electronics should never be placed in the garbage.
Usable electronics can be donated to many thrift stores or resale shops. Outdated/unusable items should be taken directly to a local specialty recycler, like Earth Friendly Recycling or one of the Clark County Transfer Station locations.
More information about electronic disposal can be found on the Recycling A-Z directory or by using the RecycleRight app.
Bulky Items
For items too large to fit in your curbside garbage bin (furniture, mattresses, large appliances, etc.), check out lots of disposal options on the Recycling A-Z Directory, or on the RecycleRight app.
When disposing of usable furniture or appliances, donating these items for reuse is the best option! Some thrift stores like the Habitat for Humanity ReStore even offer bulky item pick up if you are unable to transport items to the donation center.
If you need to dispose of items which are not usable, please request a "bulky item pick up" through Waste Connections. Residents in the City of Vancouver can request a free bulky item pick up using the RecycleRight app. Residents in multifamily complexes (including apartments and mobile home parks) should contact their property manager for more information about bulky item collection.
Wrapping Paper
Gift wrapping paper that combines paper elements with non-paper decorations (glitter, foil and decorative small plastic elements) is not recyclable in Clark County. These types of gift wrap should be placed in the garbage to avoid contaminating the recycling system.
Consider using sustainable gift-wrapping techniques this holiday season. Get creative by wrapping items in recyclable newspaper or brown paper bags and painting or drawing on the gifts after they are wrapped.
Christmas Tree Recycling
More information coming soon!
We hope that these disposal tips help your family make sustainable choices when considering holiday waste! Please contact us at [email protected] if you have any questions.